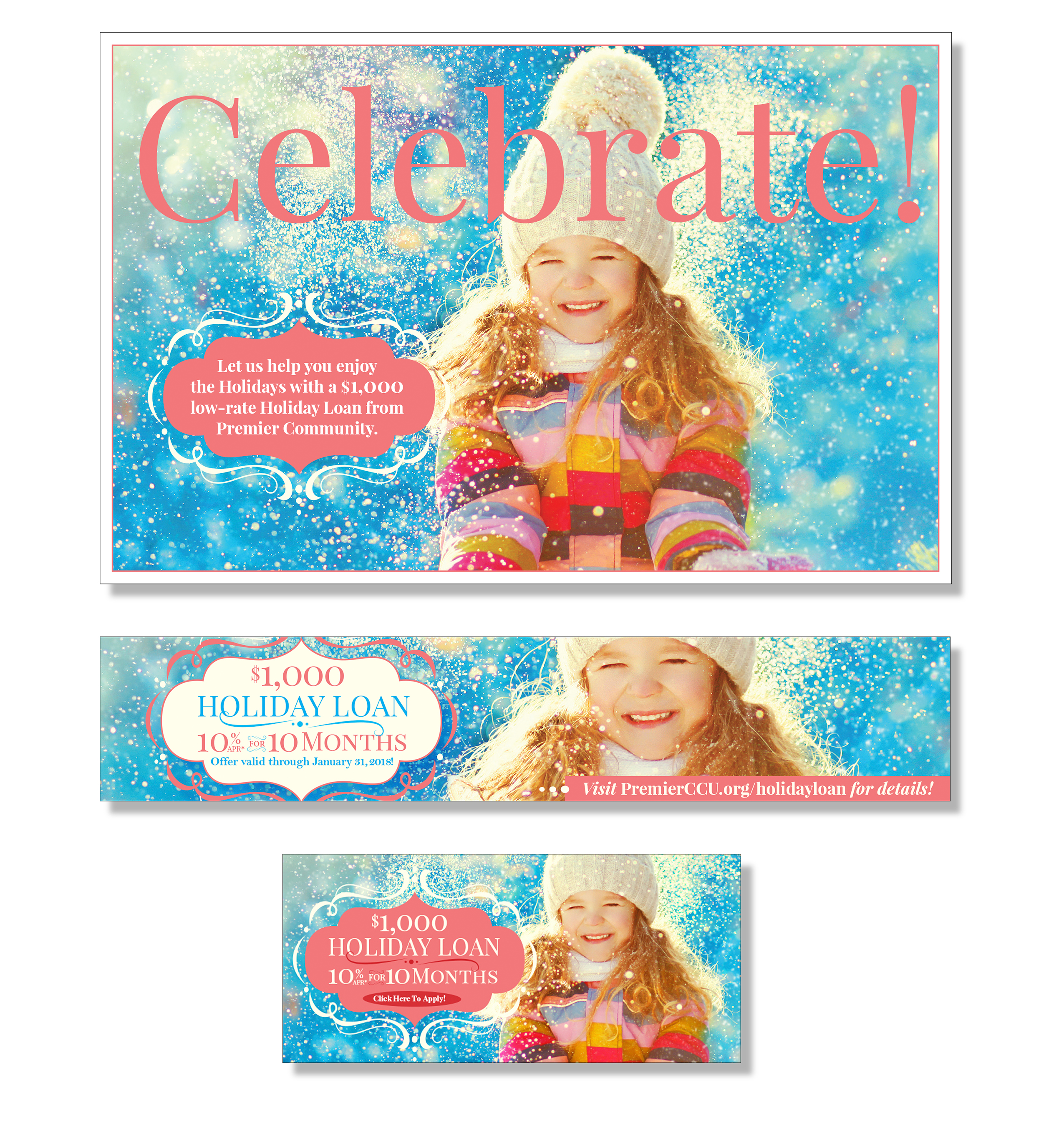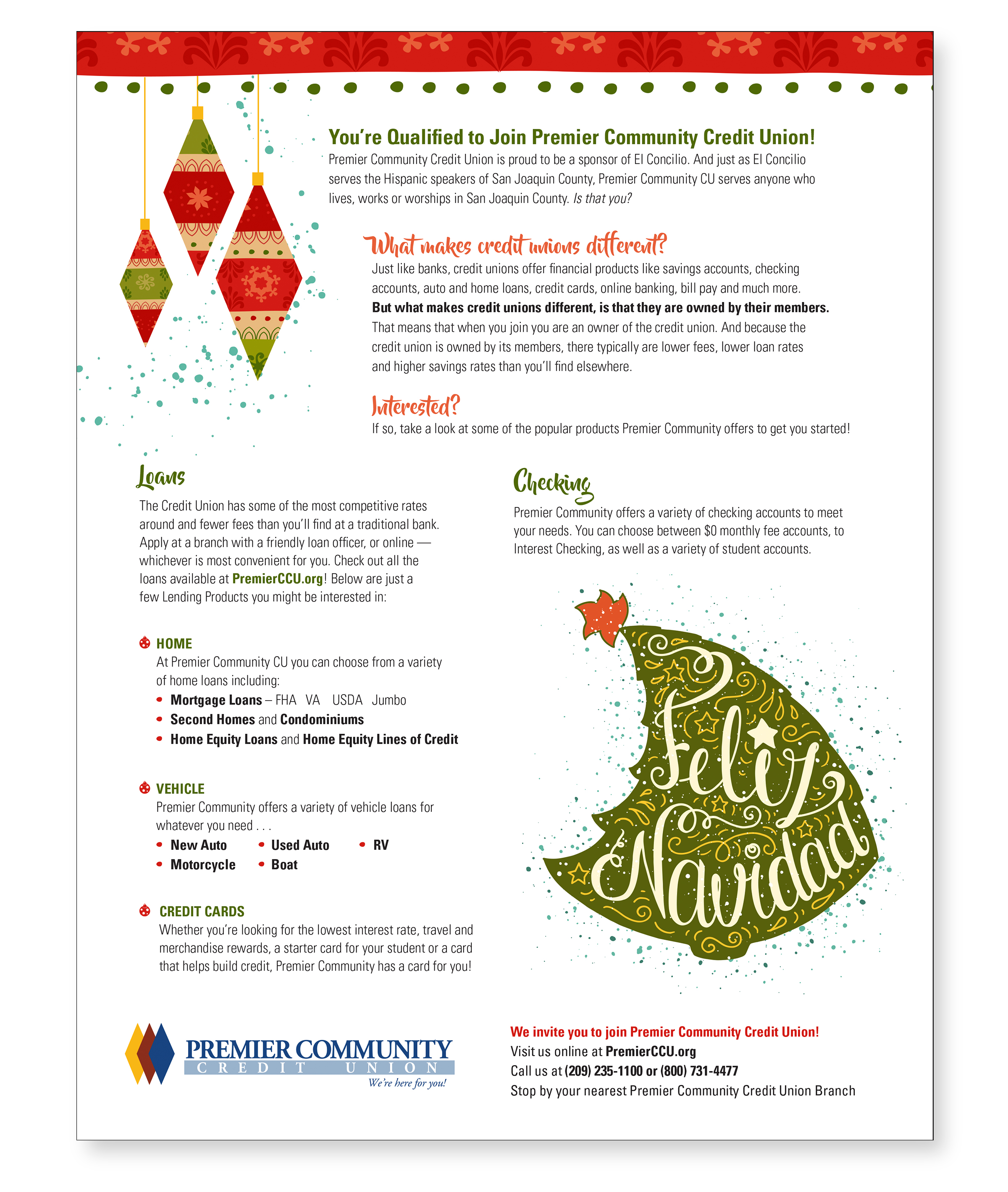 Premier Community Credit Union
Premier Community Credit Union was chartered in 1931 to provide financial services to Stockton teachers. Today, Premier Community serves everyone who lives or works in San Joaquin County, with a continued focus on educators with branches branches in Stockton, Lodi and Manteca.
They also help raise thousands of dollars in donations for worthy organizations such as El Concilio, the American Heart Association, the Stockton Shelter for the Homeless, the Stockton Emergency Food Bank, and other local schools and organizations.
FEATURED HERE:
Holiday Loan Campaign
El Concilio Flier
First Quarter Mortgage Campaign