SERVICES
Marketing, Advertising, Public Relations & Web
The Bouchard team is made up of experts who have earned their chops in the trenches of corporate communication departments, broadcast media, state government and ad agencies. We enjoy what we do and we enjoy each other too! We provide the gamut of marketing services to our clients. From traditional print and web design to public relations, social media, media buying and event management — we can develop the best solution to align with your goals and your needs.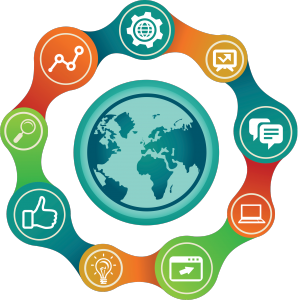 FOR BUSINESS
Whether you are looking to launch a new business, create a strategic marketing plan, rebrand an existing business, generate traffic to your location, capture sales, roll out a new product, create industry buzz or any other marketing initiative — the Bouchard team can get it done!
FOR LOCAL AND STATE GOVERNMENT
Bouchard has worked with local and state agencies to develop strategic community outreach programs that inform and engage stakeholders, whether coordinating town hall meetings, message development, media outreach, partnership development or social media campaigns, we have the experience and ability to handle all aspects of a public communications program.
FOR NONPROFITS
Having worked with dozens of non-profits over the years we understand the need to maximize the budget and get the most you can with what you have. The Bouchard team knows how to leverage paid media into additional bonus media and publicity opportunities. We know the value of public/private partnerships with non-profits and we also know how important it is to generate branding and messaging that resonates with your audience.
We're a curious crew who dig deep to learn everything we can about the industries and clients we serve. We stay ahead of the trends and ahead of the curve so that the strategies and tactics we recommend will deliver the results our clients expect.
We are marketing strategists –
Working to define goals and objectives, clarifying the big picture and creating strategies and tactics to achieve those goals is our passion. We identify and profile your target audiences, understand their behaviors and motivations and create strategies that will trigger the desired response
We are advertisers –
With the plethora of advertising options out there growing by the day, Bouchard brings the expertise to distill the advertising buy down to the medium that is exactly right for your intended audience. Radio, TV, cable, outdoor, online, transit. . . we've placed ads in all of these mediums and many more! Like a fine suit, it's all about a great fit.
We are Public Relations Strategists –
Getting the media to tell your story is key to gaining credibility and confidence among your audience. We work with local media on a daily basis, establishing deep relationships and knowing where to go, and whom to contact to get the story placed. We understand the nuances of an effective pitch, and recognize that the media is broker of information. Our job is to discover the compelling information to share.
We are digital communications experts –
The first place people go for information is the internet. An online presence is necessary in today's world. Bouchard molds the online presence of our clients by designing and integrating websites and social media to create an online persona that effectively communicates their brand and brand personality.
We are designers –
Visual messages are sometimes more powerful than spoken word. Our creative team brings strategy and art together to develop communications that resonate with the intended audience by finding the right tone, design style and messaging to capture attention.
We are social media mavens –
Developing your voice, creating meaningful content and engaging with your connections is paramount to a successful social media effort. With a multitude of platforms to consider and a variety of content styles, it is important to stay on top of all aspects of social media including conversation monitoring, mobile marketing and app development, community management and more.