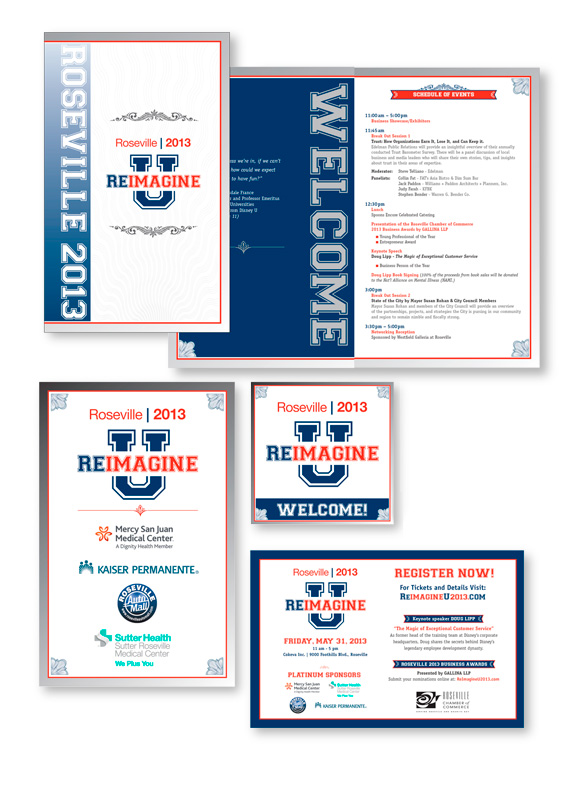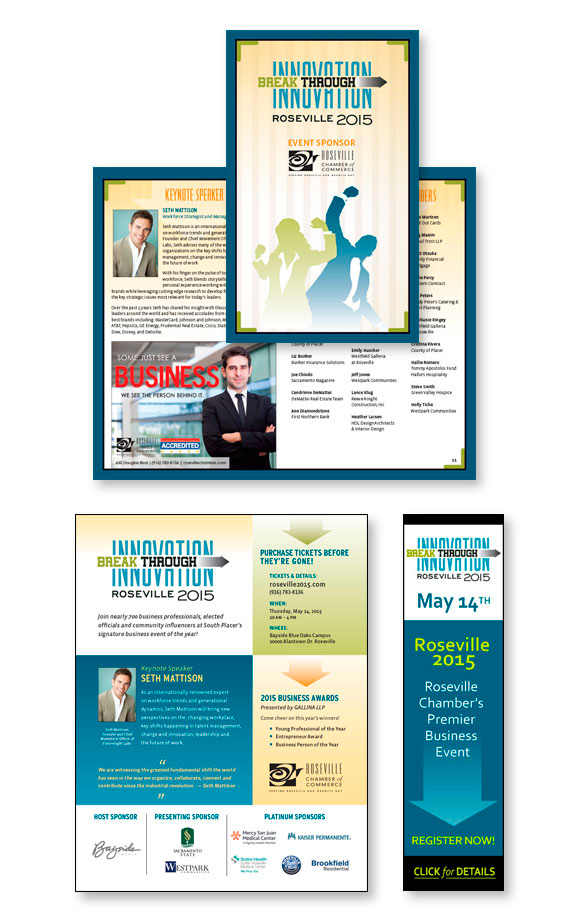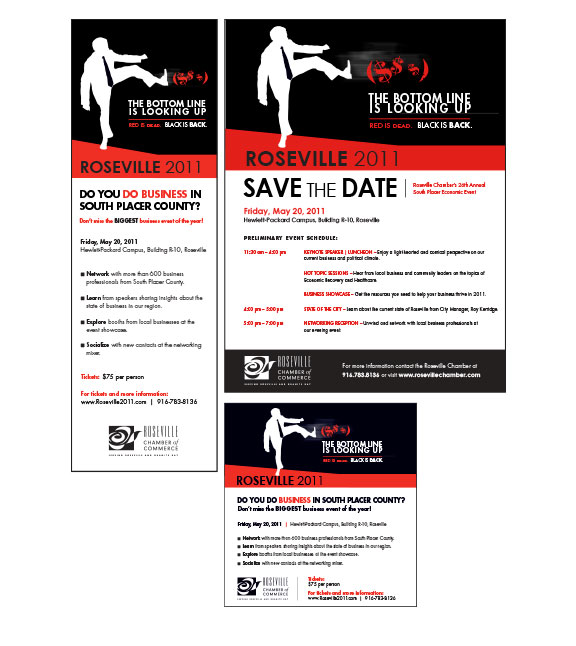 Roseville Chamber of Commerce Premier Annual Event
Roseville Premier Event Materials
Event logo design, all printed collateral materials, signage, digital ads, print ads and emails for Roseville 2015 and Roseville 2001.
Sample Case Study – Roseville 2013
The Roseville Chamber of Commerce holds an annual business showcase, newly recognized as Placer County's signature event of the year. Bouchard was hired to handle all publicity and advertising for the Roseville 2013 awards.
CHALLENGE:
Post-event surveys indicated event was becoming stale
No sell-outs of the event since 2008
Lack of integrated marketing strategy
STRATEGY:
Created a brand new event theme (Roseville U) tied to the Keynote speaker, the creator of Disney U and the architect of Disney's employee culture
Orchestrated an integrated PR/marketing strategy anchored on advertising, e-blasts, social media. Tactics included: ad
buys in local community newspapers, media trades and partnerships with Sacramento Magazine and Sactown, radio spot development and active media relations and social media
Secure buy-in from local leaders as endorsers of the theme, the speaker and the event
RESULTS:
Secured 100% added value to a small radio buy which normally would not receive any bonus
Event sold out for the first time in seven years with more than 700 attendees
Coverage was secured on Entercom radio stations, KFBK and Good Day Sacramento
Media attending the event included Roseville Press Tribune, KCRA and The Sacramento Bee
Event recognized as the "best in years" by Chamber leadership